The Benefits of Using a Company for Home Care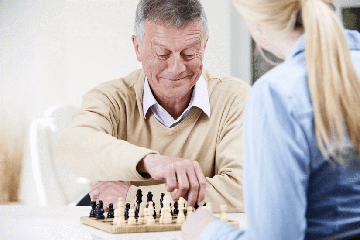 As you age, you want to know that you can keep your independence for as long as possible. For many people, that means continuing to live in their own home. However, at some point there are just some things you can't do alone, and that's where home care comes in.
At A Caring Hand in Boise, ID, we know how important it is for the elderly and those with disabilities to maintain as much independence as possible in their own homes. Everyone deserves to live as comfortably and stress-free as they can, and it's our duty to ensure our patients receive the best quality care and assistance.
Here are some of the ways you and your loved ones can benefit from hiring a home care company.
Company Caregivers are Dependable
When you hire a home care company, you're hiring a team of dedicated, reliable individuals who are always available for any circumstance or situation. Family members and loved ones can rest assured that a home care professional is always available, 24 hours a day, 7 days a week. In addition to emergency care, caregivers oversee the daily life of their patient, and are capable of detecting early signs of possible problems, such as loss of appetite, sudden weight loss, memory loss, and more.
Company Caregivers are Specially Trained
Every situation is unique, which is why it's important to have a caregiver who is familiar and trained to handle a variety of situations. At a home care company, training can include (but is not limited to) elderly and disabled non-medical care, incontinence care, 24-hour live-in care, and more. At A Caring Hand, we're proud to have Certified Nursing Assistants among our staff to handle all medical-related tasks.
At A Caring Hand in Boise, we're proud to provide the best quality service available for your loved one's home care needs. We're bonded and insured, which means we take responsibility for any incidents that occur, and have regular and back up caregivers available 24/7. Contact us online or by calling 208-342-3013.